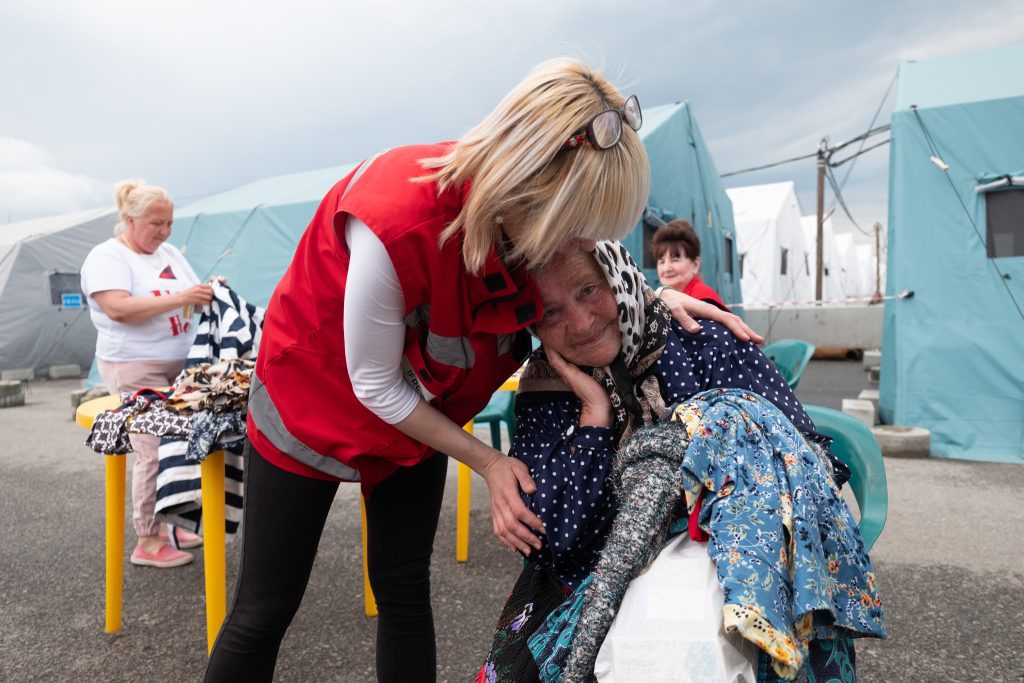 INTERVENTION IN UKRAINE
Living in a country where there is an armed conflict or living there as a refugee, is a source of distress and suffering. For people affected by the conflict, both inside and outside Ukraine, the need for humanitarian aid is always present. The Luxembourg Red Cross is implementing several projects to meet the needs of the civilian population and people fleeing this war. In Luxembourg, the Red Cross is also providing essential assistance.
HUMANITARIAN SITUATION
According to the United Nations High Commissioner for Refugees (UNHCR), more than 7.2 million people from Ukraine have found refuge in other countries across Europe. According to these estimates, nearly 7 million people are internally displaced within Ukraine.
Over 90% of those who left the country are women, children, elderly, people with disabilities and members of other vulnerable communities.
The lives of millions of people who are still in Ukraine are severely affected: little or no money available, scarcity of medical supplies, shortages of medicines, lack of electricity, difficult access to running and drinking water, etc.
In today's world, this humanitarian crisis is one of the biggest and more complex ones.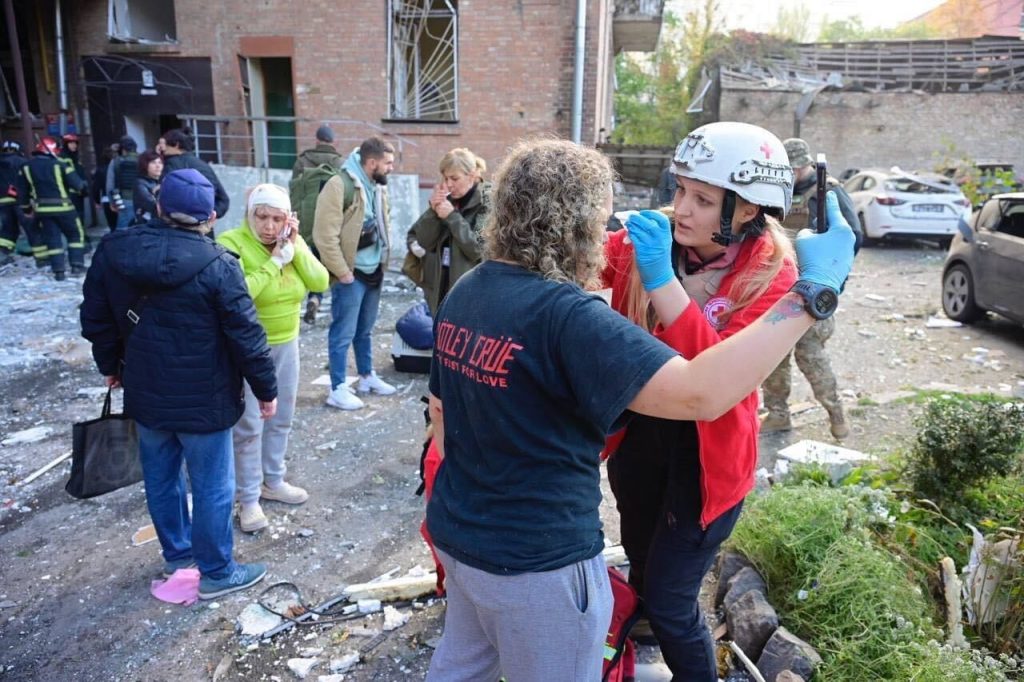 OUR OPERATIONS IN UKRAINE
The Luxembourg Red Cross has been present in Ukraine for more than thirty years. In the early stages of the emergency crisis, back in the spring of 2022, it distributed 43 tons of equipment to 12 hospitals and people in the Luhansk and Donetsk regions, including 130 tons of hygiene products and 47 tons of reconstruction materials. About 400,000 people benefited from these efforts.
The humanitarian projects of the Luxembourg Red Cross in Ukraine now focus on healthcare, access to water and housing-infrastructure. They include the rehabilitation of hospitals and collective centers for internally displaced people, the provision of materials to repair housing and water supplies, the provision of medical materials and equipment, and the provision of space heaters.
These projects aim to protect vulnerable people from the harshness of winter, when temperatures frequently drop to – 20 degrees, as well as ensuring access to healthcare and water. In partnership with local authorities, 153 houses are already benefiting from the program. For each house, the cost of repairs and/or the provision of a heating system is approximately €1,500.
The Luxembourg Red Cross also supports the Red Cross of Moldova, one of the poorest countries in the region, which hosts around 95.000 refugees*. Our actions include training in psycho-social and post-traumatic support, as well as support for the distribution of food and non-food items to families hosting Ukrainian refugees.
* Figures from November 2022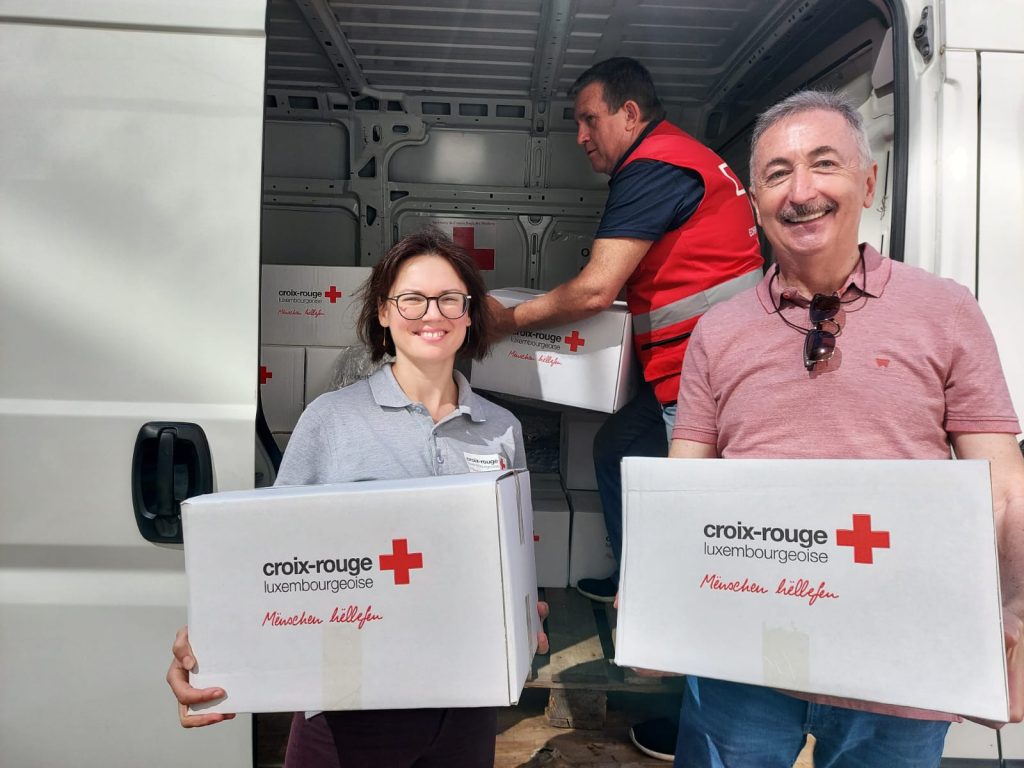 KEY-FIGURES (FEBRUARY 2023)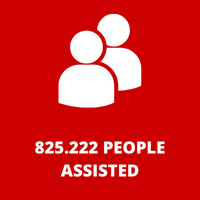 OUR WORK IN LUXEMBOURG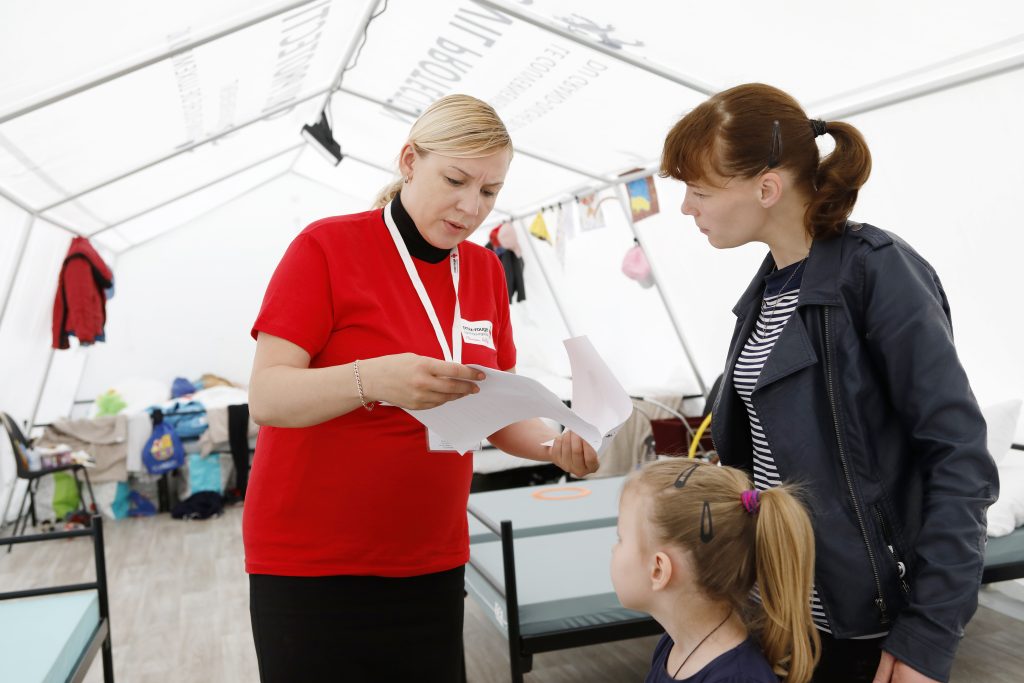 Welcoming and accompanying refugees is at the heart of the work of the Luxembourg Red Cross.
Every day, hundreds of women and men, employees and volunteers, are mobilized find accommodation solutions, offer psychological support, material aid, or support families in their daily life.
More than 2,200 people from Ukraine have been accommodated in reception structures since the beginning of the conflict. The Luxembourg Red Cross has also helped more than 700 beneficiaries of temporary protection in order to access private housing, either through the provision of flats and houses or through hosting families.
The Red Cross also works, through its Service for Restoring Family Links, with the aim of re-establishing the contact between separated family members.
OUR MOVEMENT IN ACTION
In response to the crisis, 49 Red Cross National Societies around the world have joined forces to meet the needs of people affected by the war. This includes Ukraine, but also countries hosting refugees and those affected by the socio-economic consequences of the conflict.
Through these National Societies, more than 100,000 volunteers and staff members, including 8,000 in Ukraine alone, provide emergency assistance in different basic areas such as: health, access to water, food security and education.
Alongside them, the International Committee of the Red Cross (ICRC) is working in different Ukrainian areas where fighting is raging. 5 million people have received emergency aid (i.e. access to food and hygiene products), and more than 8 million people have had access to water.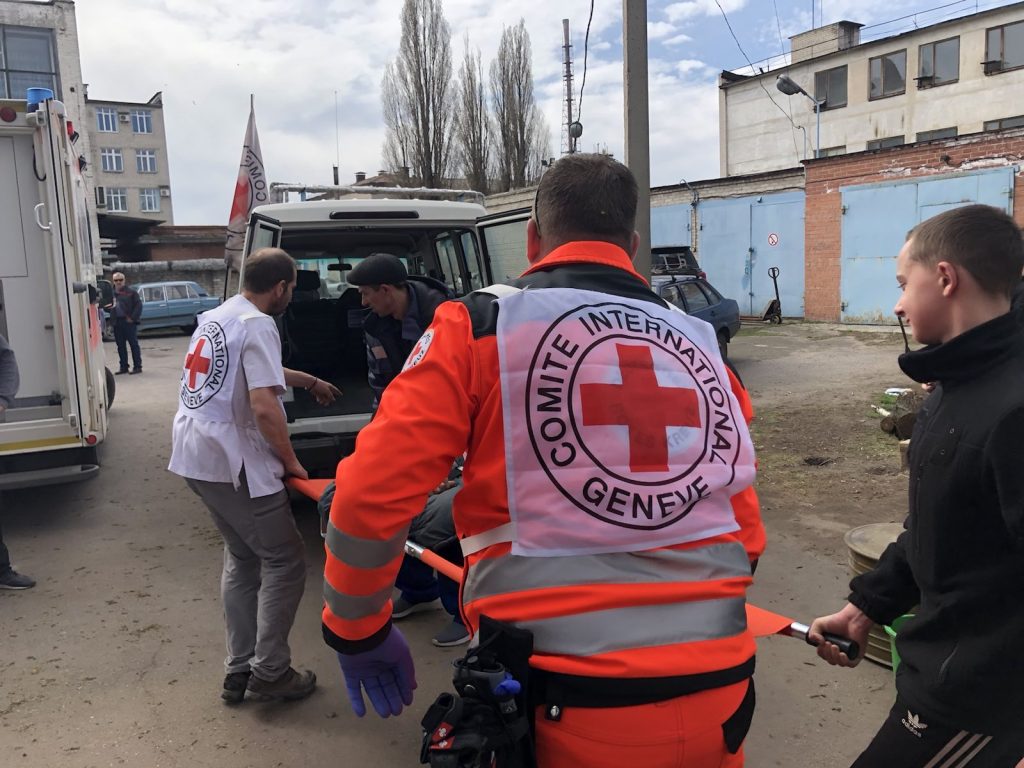 DONATE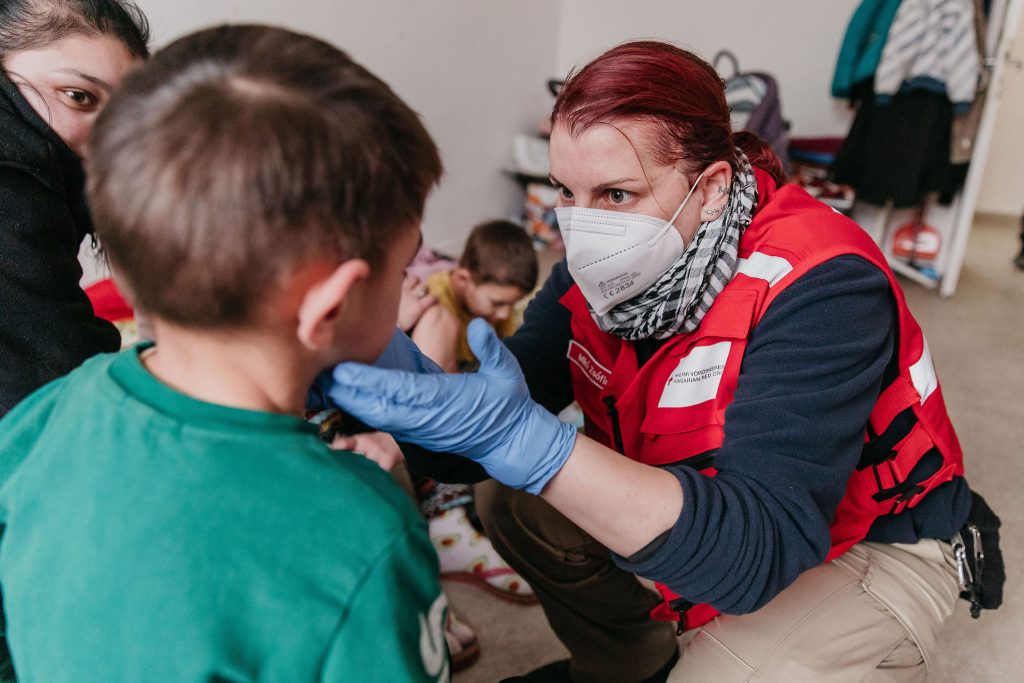 In the face of winter's challenges and as the conflict continues, the needs of those affected are still present. Help us in helping them by making a donation, either
via bank transfer:
Account number: LU52 1111 0000 1111 0000
Communication : "Aid for Ukraine"
or by making an online donation by clicking on the button below.