Assistance and Care Overview
The Assistance and Care service is affiliated with the HELP network. It helps those who are vulnerable or dependent because of their health status continue living at their homes and maintain a quality of life that meets their expectations. To achieve this, the services offered aim to support our clients and their close ones through :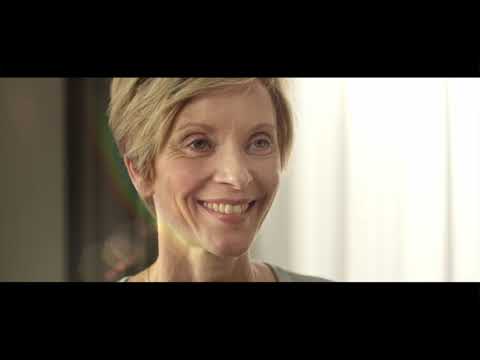 Supporting activities of daily living;
Helping with housework;
Nursing care or physical therapy;
Support and advice;
Welcoming them to specialised day centres;
Health promotion and education;
Assistance with administrative procedures.
These services are binding to the National care Fund by the dependence insurance or the health insurance. The uninsured care is charged to a patient according to a defined national cost, for certain, partial support is ensured by the Ministry of Family Affairs. Certain acts that are not paid by social insurances are taken care of partially or completely by the Red Cross upon demand and pre-established criteria.
Our clients are usually people who are dependent or suffering from chronic illnesses requiring support or monitoring by health professionals. The need for support may be permanent or for a fixed term. People with acute health problems can also benefit from our services upon their discharge from the hospital or rehab centre.
The clients are enrolled upon their request or that of a relative, within the scope of our services. Each new client is informed of the services offered and, in case they require regular support, a service contract is created.
Each client benefits from comprehensive, interdisciplinary, and personalised support that suits their life. All Assistance and Care interventions aim to maintain or regain a person's independence, ensuring the respect of the person's lifestyle.
Our Services
Our pricelist
Please download the pdf file with our pricelist (in french).
History
For 20 years, the Luxembourg Red Cross has been offering assistance and care through home services. Since the introduction of dependence insurance in 1999, the Red Cross has partnered with other associations, becoming the founder of the HELP network and offering a range of services required under the new legal framework.
Since 2002, the Assistance and Care service's activities have grown, as has the need for human, material, and logistical resources that are both effective and efficient. Because of this, the association Doheem Versuegt a.s.b.l. was created and brings together all these specific activities. It is worth noting that the members and administrators of this association are all administrators or members of the management board of the Red Cross. 2002 also marked the fusion of the HELP and CAMUS networks.
Over time, several collaboration agreements were signed with hospitals and social and health institutions and associations.
2004 – The info-educative platform is introduced with the mission of welcoming, advising, and guiding clients and professionals in the network or any other interested persons or organisations.
2005 – Begins supporting people who are at the end of their lives with the establishment of a palliative care team which works in the field and assists patients who wish to die at home.
2006 – Opening of the first " href="http://www.croix-rouge.lu/en/logements-encadres/">day centre located in the Chomé Foundation in Luxembourg, the Uelzechtdall recovery centre located in Bofferdange, and Assistance and Care activities in a.s.b.l. Uelzechtdall.
2007 – Takes over management of "Vital Home" supported housing in Val de Kayl, new activity that enriches the range of services offered to customers and broadens skills in the field of gerontology. In an effort to "add life to years" and in response to heavy interest from our clients, a wide range of leisure activities was established.
2008 – The Help network celebrates 10 years. The specialised nurses system was created in order to optimise the quality and continuity of client care when moving between hospital and home.
2009 – Cooperation with G4S was formed to allow for the security of our clients at home.
2010 – Establishment of a Social Solidarity fund (dependence, illness, or isolation) to respond to the social instability and vulnerability of certain clients who are unable to pay the services not covered by social insurance or the Ministry of Family Affairs.
2012 – Senior Club "Aterdall" adds to the Senior Club network that was already active in the Help network.
2013 –
HELP celebrates 15 years and launches its new website.
The Electronic Patient File (DIP) is launched in January 2013. The tool is operational throughout the network.
For more information, visit the website : www.help.lu
Organisational chart
The organisations that are members of the HELP network :
| | | |
| --- | --- | --- |
| Luxembourg Red Cross | 44, Bd Joseph II | L-1840 Luxembourg |
| Emile Mayrisch Hospital Centre | Rue E. Mayrisch | L-4240 Esch/Alzette |
| Steinford Interkommunal Hospital | Rue de l'Hôpital | L-8423 Steinfort |
| Muselheem Association | 12, rue St. Martin | L-6635 Wasserbillig |
| Objectif Plein Emploi Association | 1, rue du Moulin | L-3857 Schifflange |
| Sydrall Heem Association | Am Sand | L-6999 Oberanven |
| Uelschatdall Association | 154, rte de Luxbg | L-7374 Bofferdange |
The Assistance and Care administrative board :
| | |
| --- | --- |
| M. Daniel Mart | President |
| M. Pierre Ahlborn | Treasurer |
| M. Michel Wurth | Secretary |
| Mme Rita Krombach-Meyer | Member |
| M. Michel Simonis | Member / Administrative Delegate |
Donations
If you wish to support our actions with a donation, tax deductible under the law concerning income taxes, please use the following bank accounts and designate "HELP – Doheem versuegt" in your order.
BGLLLULL IBAN LU52 0030 7712 4229 0000
BCEELULL IBAN LU47 0019 1655 9222 4000
CCPLLULL IBAN LU38 1111 2140 0018 0000
BILLLULL IBAN LU39 0028 1517 4720 0100
Useful Links :
---